Alien Dean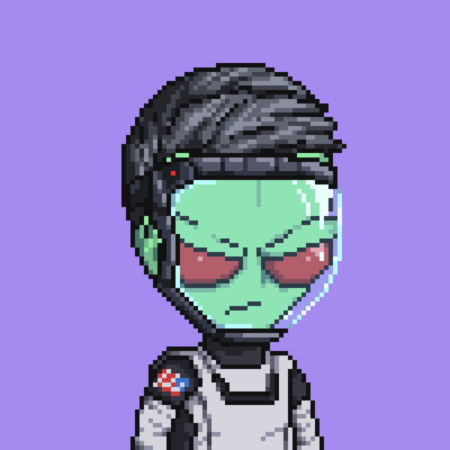 Mint Price
-
Total supply
9999
Mint Date
About the Project
Alpha Aliens is a collection of 9,999 pixel art aliens, hanging out on their Spaceship.
Minting is May 15th 8pm UTC: the first 999 are FREE MINT, 0.01 for the followings!
The project is community oriented, with the target of giving multiple benefits to the holders through a path of fun, art and games in a solid environment with many features.
The Aliens bring a lot to their holders:
– Exclusive NFT Market Tools totally free for the holders will be developed with high quality industry-standards and features. This will make the Aliens as a pass for it, removing supply from the market and giving more value to them. For non-holders there will be a daily, weekly, monthly and 6-months subscription. 20% of the platform income will flow in the treasury.
– Rarity-based Staking with $ALPHA token rewards. $ALPHA is the official currency of the Alpha Aliens environment. For example, Alpha NFT Tools subscription will have a 33% discount is paid in $ALPHA (of course for non holders).
– Alpha Aliens are deflationary, holders will be able to participate to Merging sessions, where they will merge their 2 Aliens to create a new rarer Alien. Through $ALPHA tokens, members will have access to exclusive new traits. One of the 2 Aliens will be burned, reducing supply forever.
– Alpha Giveaway: When all the Aliens will be sold the Alpha Giveaway will be activated. A lucky Alpha will win 10 ETH directly in his wallet!
– Last but not least, a Merch exclusive line for holders will be released along the roadmap.
Learn more visiting the official website: https://alphaaliens.io/
Read the GitBook to know more about all the features: https://alphaaliens.gitbook.io/alpha-aliens/
Discord Members
Twitter Followers