Arrest Fauci Club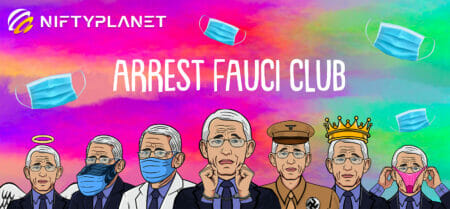 Mint Price
0.5 SOL
Total supply
3781
Mint Date
About the Project
Have you suffered from the Corona Lockdown? Tired of wearing masks?
Don't want to take 4 more booster shots just to go the movies?
Then join the Arrest Fauci Club NFT Mint Whitelist Event!
Act Quick Limited Total WL Supply.
Here's how you can secure your spot before the mint date.
1 Follow @PlanetNifty
2 RT + Love
3 Join our Discord Server: https://discord.gg/xq6djEWRGF
4 Then apply for the whitelist with this link:
https://novalaunch.art/apps/whitelist-registration/?project=6217068fb15861645676175
Discord Members
Twitter Followers