ASTRONAUX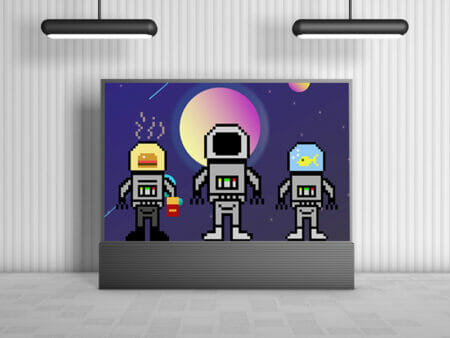 Mint Price
0.15 ETH
Total supply
3333
Mint Date
TBA
About the Project
ASTRONAUX is a collection of 3,333 NFTs
Each NFT is a key access to our online courses, live mentorship and coaching sessions.
We will be teaching
-Forex trading
-The complete NFT course
-How to create and deploy your own cryptocurrency token on the binance smart chain
-Digital marketing
-Instagram masterclass
-UPWORK training and how to become a successful freelancer
-photoshop and graphic design courses
-Free paid ebooks and audiobooks
A lot of surprises and giveaways
And much more to come
Our roadmap will be always updated according to the community and holders ideas:
-Hosting live workshops
-Hosting live mentorship programs and podcasts
-Building our way to the metaverse
-GALA dinners
-Funding holder's chosen business idea
– Chosen holders will get free flight tickets and packages for a specific country.
-Yacht party in Dubai to celebrate the success of our project and having live mentorship performances and coaching with many talented people from different countries
And much more to come
Join Discord now a book your key before it's too late!!
Discord Members
Twitter Followers