Bernie – FIRST DROP EVER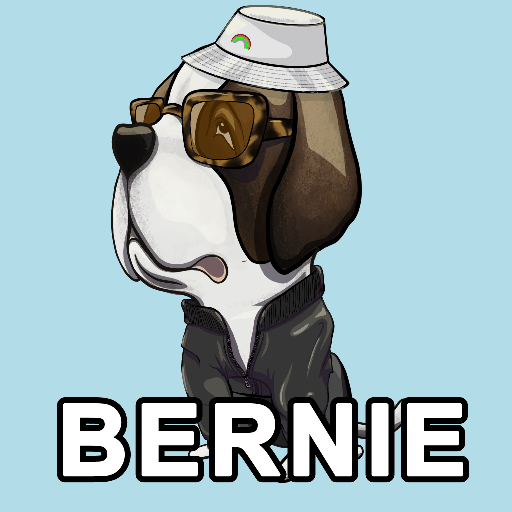 Mint Price
0.02 ETH
Total supply
200
Mint Date
About the Project
Meet Bernie NOW!
New collection of 100% hand-drawn and 100% unique NFTs
THE FIRST DROP EVER!!! 200 BERNIES
4 R A R I T Y L E V E L S
Your very own Bernie!
Bernie's avatars generated from 100% hand-drawn items
+ chance to win a Bernie Plus
Bernie Plus
Extra stylish hand-drawn Bernie characters
+ chance to win a 24k Bernie
24k Bernie 🪙
Literally GOLD Bernies!
+ chance to win a Diamond Edition Bernie
Extra Special Diamond Edition 💎
EXTRA Special characters that come with the video of them being drawn!
+ guaranteed one 24k Bernie on the next drop
(each owner of an Extra Special Diamond Edition Bernie will automatically receive a 24k Bernie on the next drop)
❗ When the first drop is sold-out, the winners for each tier will be randomly decided and announced on our Twitter and Instagram. So be sure to stay tuned!
Discord Members
Twitter Followers