Big Heads Club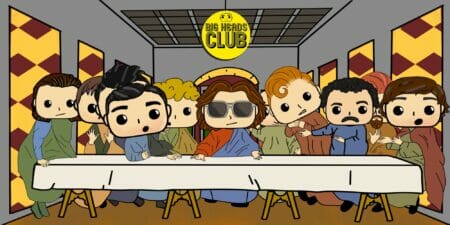 Mint Price
0.1 ETH
Total supply
2000
Mint Date
About the Project
BIG HEADS CLUB IS A LIMITED NFT COLLECTION OF 2,000 UNIQUE HAND DRAWN UNITS.
OUR INSPIRATION COMES FROM OUR DAY TO DAY LIFE.
WE ARE THE CLUB THAT UNITES EVERYONE TOGETHER FROM NOSTALGIC MOVIE STARS TO HEROS AND WELL-KNOWN CHARACTERS. BIG HEADS CLUB IS THE INTERSECTION WHERE UNIQUE,
ONE-OF-A-KIND ART MEETS A STRONG COMMUNITY.
Discord Members
Twitter Followers