BoarWar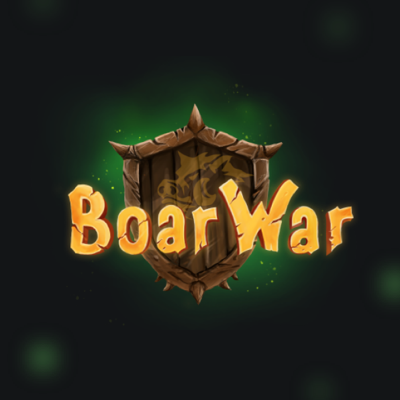 Mint Price
0.04 ETH
Total supply
8000
Mint Date
About the Project
BoarWar is a play-to-earn blockchain game where users can fight for lands and the right to create a dynasty to rule their lands forever.
GAME ENTRY
In order to take part in a battle, a player needs to have from 10 to 15 cards in his deck.
The minimum number of Boar cards that should be in a player's deck is 7.
The Boar cards can be bought during the initial NFT collection pre-sale/public sale, acquired by means of breeding or purchased on the marketplace that will be launched prior to the game beta release.
The rest spots in a deck can be filled by troops units. A player can hire additional troops in the mercenary camp as well as buy battle machines (ballistae, catapults, ammo carts) in the mechanical depot.
The troops will be rather cheap to purchase; however, their fighting power will be much lower than the one of the Boar cards.
The initial Boar NFT price is 0.04 ETH during the public sale, or 0.03 ETH on the pre-sale round.
A player can buy 1 male Boar and 1 female Boar for the same price (the female can be bought from the Boarettes NFT collection to be released in June).
The Boar couple can be bred then to produce offspring.
Discord Members
Twitter Followers