Collectors Club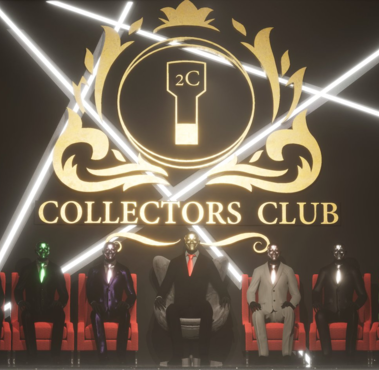 Mint Price
0.069 ETH
Total supply
3333
Mint Date
About the Project
Collectors Club (2C) is an exclusive artist incubator that supports artists and provides high-quality NFTs to collectors. Our vision is to create a community that is centered around elevating undiscovered talent, as well as keeping a sharp focus on giving back to our user base.
In today's NFT market, there's a lot of noise for artists to break through to be successful, which makes it hard to find a foothold and get noticed, especially without the proper skill set to market oneself. During the pandemic many creators began selling their work as NFTs to support their families or to make up for lost sources of income. As a result, getting a base of buyers behind their work is very important. Our goal is to create a space that not only provides high-quality NFTs to buyers, but also shines a spotlight on artists to help them build that crucial following.

Collectors, whether they are simply looking for the next cool thing, or are focused on getting their hands on high-value art to trade and resell, face a problem similar to that of artists — there's a lot out there. It can be hard to find something unique or figure out which projects are going to be valuable when new projects are formed every day, not to mention rug pulls are a constant threat and can be difficult to identify. By keeping the community focused on one project at a time, 2C ensures the highest value for their projects. Additionally, all of our drops will be done through partnerships with doxed, vetted artists, ensuring that there is not risk of rug pulls when buying through our launchpad.
Discord Members
Twitter Followers