CRYPTDELART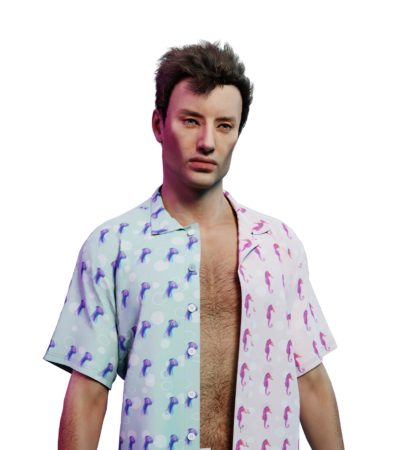 Mint Price
0.15 ETH
Total supply
4100
Mint Date
About the Project
📢 ABOUT CRYPT DEL ART NFT
CryptDelArt is a decentralized fashion and art project that gives hodlers the opportunity to be a part of the fashion industry.
The goal of this project is to bring art closer to reality through storytelling and using our 4100 NFT collection. ——————————————— Here are some of the reasons why you should be bullish on Cryptdelart NFT project . ⭐️ Quality ⭐️ ——————————————— This is not like another NFT project. Our NFT is designed detail by detail for highest realistic 3D metahuman using character creation blender and marvelous. We combine and leverage on our fashion designers and artists to design our clothes using mind blowing clothing designs and styles.
⭐️ From Virtual to Reality ⭐️ ———————————————— From 2D to 3D to real production pysical clothes ⭐️ VR ⭐️ ———————————————— Cryptdelart is going to have VR stores which allows users to shop in virtual reality. Opportunity to experience our fashion show in VR and metaverse thereby taking fashion show to a new digital level. ⭐️ AR ⭐️ ———————————————
Members of the community will have the opportunity to try, see and purchase clothes in AR. ⭐️ Metaverse ⭐️ ————————————————- Opportunity to visit our stores in the metaverse and experience
Cryptdelart virtually. Cryptdelart have lands in two metaverse like Netvrk and decentraland.
To enter
✅ Join our discord
https://discord.com/invite/8zCvmhnumD
✅ follows us on twitter
https://twitter.com/CryptDelArt_ ✅ Open ticket in out discord server and send a proof of screen shot with your email and wallet address
there are 6 categories of mint
💥category 1 : swimsuit style pre sale 480 matic
💥category 2 : sleepwear style pre sale 800 matic
💥category 3 : sportwear style pre sale 1200 matic
💥category 4 : casual style pre sale 2400 matic
💥category 5 : elegant style pre sale 8000 matic
💥category 6 : exotic style pre sale 80,000 matic
Discord Members
Twitter Followers