Exclusible Luxury Penthouses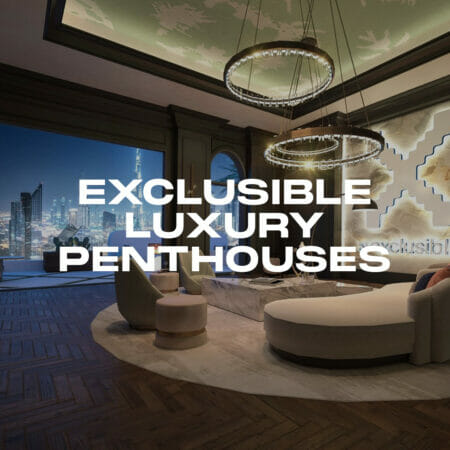 Mint Price
0.6 ETH
Total supply
5000
Mint Date
About the Project
Now this is something that you don't see everyday…! The new luxury standard is coming in the form of an NFT drop on June 18th. With over 25.000 wallets already registered in the project's Premint in just a few days, this is your chance to get your hands on your own luxury metaverse penthouse!
WATCH THE TEASER VIDEO HERE:
The new luxury standard is coming in the form of an #NFT drop on June 18th.
It's time for you to join the @exclusible Penthouse experience, in @spatialxr, and enjoy the stunning designs by @Polycount_io and many utilities.

Check the video and tweets below 👇 pic.twitter.com/QKRGhiNPDS

— Exclusible | MINT 18th JUNE (@exclusible) June 9, 2022
About the drop
These virtual luxury penthouses appeal to high-profile, media-focused individuals, communities, and forward-thinking brands, and are ideal for both social and commercial events. Exclusible Luxury Penthouses' owners can accommodate up to 50 guests at any given time. The state-of-the-art, design-led, 500sqm corresponding space feature a banquet suite-cum-reception room complete with lavish lifestyle themes such as a mid-century inspired bar cart and spinning turntable, screening room, bedroom and panoramic outdoor sky lounge outfitted with its own helipad and fully animated helicopter. These prime pieces of luxury real-estate offer a gallery facility whereby owners can showcase their NFT asset portfolio as artworks on the walls, rotating their collection at will to custom curate and personalise their environment. The screening room supports both prerecorded short films and live stream functionality, while the heliport will ultimately become a portal through which users could access digital exclusive events. The Exclusible Luxury Penthouses are imagined in three colour variations (Quartz, Ruby, Obsidian), and come in different panoramic views of global lifestyle locations including Paris, Miami, Vegas, Dubai, and New Caledonia. Such variations are minted in differing levels of rarity and assigned to buyers at random.
About Spatial.io
Innovative, intuitive and photorealistic, the Spatial Web3 platform helps individuals and brands to create and curate their own 3D spaces in the metaverse, to build and interact with their community and to share culture. Exclusible Luxury Penthouses represent the first luxury real estate offering on Spatial.
Discord Members
Twitter Followers