FKN Rich Shark Club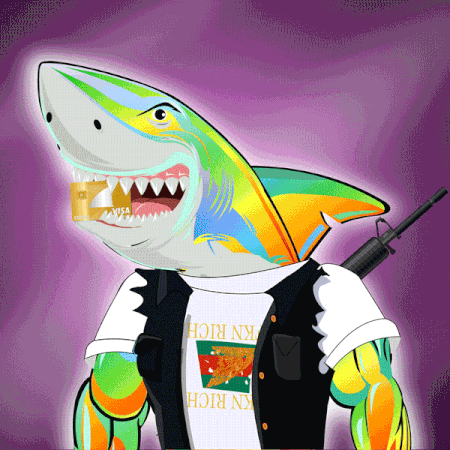 Mint Price
0.18 ETH
Total supply
10000
Mint Date
About the Project
FKN Rich Shark Club is an NFT collection of 10,000 Sharks. The rulers of the sea consist of 12 hand-drawn legendary 1/1 sharks.
Each minter will receive Rich Metal card powered by Visa. The Rich Visa card bridges the gap between Crypto and the everyday world. Spend your Crypto everywhere Visa is accepted. What does it mean to be in this elite club? Everything! Sales of your FKN Rich Shark NFT(s) reward the original minter with 5% royalties for life*. + 1 lucky minter will win a Lamborghini Huracan* + $20,000 charity donation to clean up the oceans.
Access to private events, FKN Rich Investment Fund where we will financially partner with members on future projects, networking engagements, FKN Rich modelling events and FKN Rich branded attire are just a few of the advantages waiting for you in the club. fknrichsharks.com
VIP SALE mint date Mar 11th 2022 at 4:30PM EST. Price 0.18 ETH
Do you have what it takes to swim with the sharks?
Discord Members
Twitter Followers