Happy Robot Friends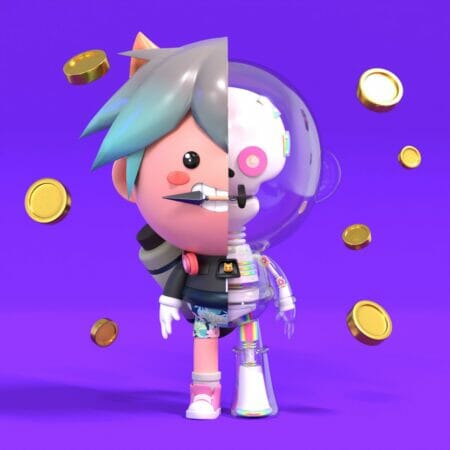 Mint Price
0.1 ETH
Total supply
3333
Mint Date
About the Project
DIGITAL x PHYSICAL x COLLECTABLE x UPGRADABLE x PLAYABLE
The cryptocurrency and NFT industry has rapidly transformed the landscape of what exactly a collectable asset can be. With the rise of notable Profile Picture NFT's such as Bored Ape Yacht Club, Azuki, and Cool Cats, it's easy to throw around the word "collectable" in this industry. This is where Happy Robot Friends comes in.
Happy Robot Friends by mythic creative, is a collection of 3333 adorable humanoid NFT collectables that bridge the digital and the physical realm [phygital].
Introducing P2U: PLAY 2 UPGRADE.
The idea behind their artwork is to let the upgradable aspect shine through, and bridge the divide between two established but not yet connected worlds. Owners of the NFT's are able to upgrade their images through a playable web platform, and also own a physically upgradeable version of their collectable.
Whereas most NFT's, the rarity is determined by luck of the draw, this collection differs; rarity is earned.
Each season of the game lasts for 10 rounds. The faster each round is cleared, the higher the ranking and the higher rewards. The metadata is permanently saved into the blockchain, and available to be accessed on any secondary market such as Opens.
Their roadmap promises multiple seasons of rewards and staking in the future. In a world where digital meets physical, earning passive income from your collectables and digital art is the future.
The team behind this collection is consists of award winning artists , designers, and entrepreneurs. Their vision for the brand is to maintain a long term player and collector base, expanding the community through notable partnerships with both NFT and non NFT brands, similar to Funko Pops with industry leaders like Marvel Entertainments.
From April 15th, one can purchase Happy Robot Friends NFT's starting at 0.1 ETH each. The development team behind the brand uses the ERC721A blockchain contract technology that Azuki used to lower transaction fees, to ensure affordability. Furthermore the security behind the ranking system combines a hybrid on-off chain strategy to provide the highest level of security for the platform.
Discord Members
Twitter Followers