Inked Punkz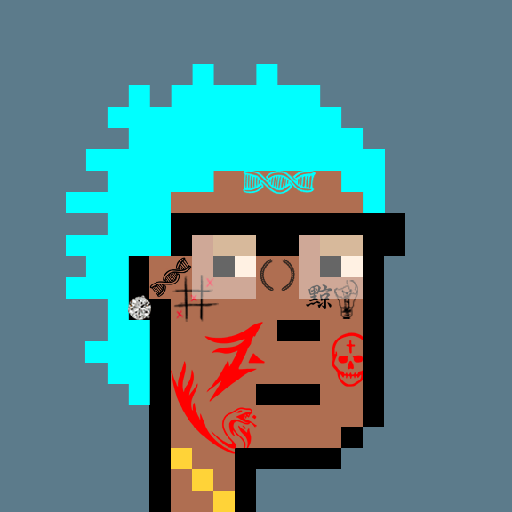 Mint Price
0.03 ETH
Total supply
3969
Mint Date
About the Project
There is 3969 Inked Punkz Are fighting to find their way out of the Evil King Hook's ship to go back to their home land Never Find Territory!
Inked Punkz vibin on the Ethereum Blockchain. in form of er721c the most advanced token ever exists on Ethereum.
Utilities:
Rewarding our holders to show the love and respect we have for them:
Sharing 15% of the Royalties within our holders for lifetime, every 3 months. (This utility is available only for holders which own more than 20 Inked Punkz tokens.)
– Up to 5 ETH of NFTs and ETH Giveaways to Minters ONLY after finishing all our mints.
– Real life gifts (only goes to the INKPKZ token holders with higher amount 25+ INKPKZ tokens.) will be raffled to VIP holders as airdrops! The prize (1 ETH) several times per year!
-The Inked Punkz holders will be automatically whitelisted to our upcoming gaming project.
-The Inked Punkz holders will get 500 tokens (worth 150.000.00$) raffled and airdropped from our upcoming gaming project for free.
Our utilities have been designed to target the growth of the project by rewarding the long-term holders, therefore it will create a high demand of our tokens in the market which will result into raise of value and price by time. And it will benefit all our minters and holders all the time.
Discord Members
Twitter Followers