Ksekai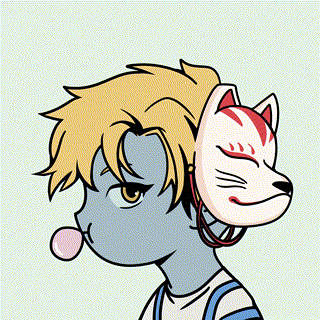 Mint Price
0.2 ETH
Total supply
6000
Mint Date
About the Project
2250, human technology reaches an unprecedented height, each country has its own technological development route. Country A carries out project on Human Genetic Alteration and there are plenty of volunteers is tested on an uninhabited island.
Yet a major mistake is occurred in the laboratory and huge explosion produces vast amount of toxic chemicals spread globally through atmosphere and sea which turns all man kind into KSEKAI.
A few years after, folders are found in the laboratory of ruins in uninhabited island. However, the documents for developing antidote for the outbreak is unable to be decrypted as people involved are disappeared in an accident.
Thereby they start recruiting scientists and KSEKAI 6000 persons in total. For the purpose of decrypting the research files, developing antidote and save affected humans.
ACTION START
KSEKAI's WHITELIST-MINT starts at 19:00 UTC on April 30th, price is 0.1 ETH, ONE DAY only.
PRE-MINT starts at 19:00 UTC on May 1st, price on 0.15 ETH.
PUBLIC MINT starts at 19:00 UTC on May 2nd, price on 0.2 ETH.
KSEKAI assembling, become the holder of our KSEKAI.
For every 500 increase in holders, 5 of them would be picked up randomly and awarded with 1 ETH.
DISCOVER HINT
A list of Scientists KSEKAI is found in the document, every Scientist holder receives 1 ETH.
MASSIVE PROGRESS
Devil KSEKAI is found locked up in ruins of the laboratory, this make great progress of developing antidote. Hence, we decides to provide 10 ETH as bonus to 10 randomly picked KSEKAI holder who decrypt the document which each user would receive 1 ETH.
Meanwhile, the holder of Devil receives 2 ETH.
ANTIDOTE PRODUCTION
While Mint 100%, it means we has already decrypted most of the documents and try producing antidote.
We will provide 15 ETH to whom holding regular, Scientist and Devil KSEKAI and 3 ETH for each person as well.
HEAL THE WORLD
After great effort by the scientists, the first batch of antidote is ready. As the limitation of antidote volume, we have to pick a group of KSEKAI as our test subject.
REAL WORLD: KSEKAI STORE, we made T-shirt, toys collectibles etc. and send out to KSEKAI holder randomly. The user who own these physical collection will acquire KSEKAI's membership.
6 KSEKAI 2.0
In the meantime, all antidote are produced and rescue man kind on earth.
KSEKAI 2.0 COMING SOON!
KSEKAI coin, KSEKAI game will be in the plan!
Discord Members
Twitter Followers