Lonely Stoner Dude | Hustlers Edition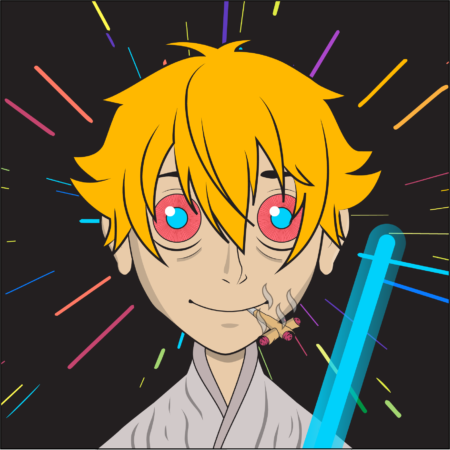 Mint Price
0.025 ETH
Total supply
150
Mint Date
About the Project
We are super excited to announce the Lonely Stoner Dude Hustlers Drop will be released on May 4th! Yes, you guessed it, alright. Get your hyperspace-powered vehicles (blunts, joints, bongs & pipes) ready we are going to cyberspace!
The collection will feature 150 truly unique Lonely Stoner Dudes with a space traveler twist! These will be unique gems hidden in the collection, but the majority will be the kick-ass lonely stoner dudes you all got to meet and love! We got another sprint to go, so may the fourth be with you, friends!
🌟 Pre-Sale Mint Date:
May 4th, 4:20 PM EST – May 5th, 4:20 PM EST
📈 Public Mint Date:
May 5th, 4:20 PM EST
🪙 Mint Price: 0.025 ETH
🌟 How to get whitelisted:
Join us on #general and be active and let us get to know you better, no impossible tasks, no waste of time. We are genuinely looking to onboard great community members to keep the vibe in check.
🏆 How to mint:
You can mint directly on http://lonelystonerdude.com/home; you will be able to connect the following Ethereum wallets, Metamask, Coinbase, and all wallets supported by WalletConnect. https://walletconnect.com/registry?type=wallet…
📝 Note: During the pre-sale, you will be given the option to buy one or a package of 3 or 5 LSDs. If you decide to buy a package, you will pay a reduced gas fee. In addition, each wallet will be allowed to buy a maximum of 5 NFTs during the pre-sale period.
About Lonely Stoner Dude:
Lonely Stoner Dude (LSD) is a set of four collections, adding up to the total of 10,420 NFTs – unique digital collectibles pushing the limits of reality on the Ethereum blockchain. Your Lonely Stoner Dude is the NFT that keeps on giving. Not only will you get a dope-ass avatar, but you will also be part of an exclusive and active community of like-minded people with the dankiest drops in the NFT and Cannabis world.
OG Edition:
Collection Size: 50
Mint Price 0.01 ETH
Mint Date: April 20th, 2022
Status: SOLD OUT: https://opensea.io/collection/lonely-stoner-dude-og-edition
Hustler Edition
Collection Size: 150
Mint Price: 0.025 ETH
Mint Date: May 4th 2022
Blazer Edition
Collection Size: 800
Mint Price: 0.06 ETH
Mint Date: TBA
Toker Edition
Collection Size: 9420
Mint Price: 0.08 ETH
Mint Date: TBA
We have over 470 traits for the entire lot of 10,420. That is quite a lot by any generative art collection standards, which means we have a wide selection of traits and verities to be seen, to be exact, around 6 trillion possible outcomes. So whoow, that's a lot, we know!
We have decided to break down the collection into 4 drops, wherein in each drop, we can select specific features we would like to occur more. The rare features will be more abundant per capita in the first three drops. But we will also include new features in every single drop, leaving you with something iconic every round!
All LSD holders, regardless of the drop sequence, will get full access to the benefits of the community and the road map activations. However, early supporters will undoubtedly get a more active voice in the project's direction.
Official Links:
Website: http://www.lonelystonerdude.com
Discord: https://discord.gg/2q7xMhfFe6
Twitter: https://twitter.com/LSDCollective
Instagram: https://www.instagram.com/lonely.stoner.dude
Discord Members
Twitter Followers