MermaidPower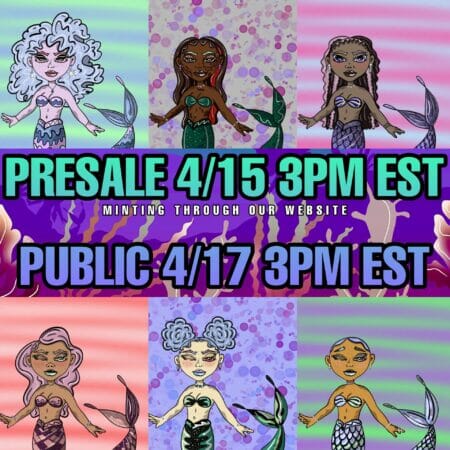 Mint Price
0.032 ETH
Total supply
4444
Mint Date
About the Project
4,444 wild Mermaids in the sea! This collection illustrates the ferocity, beauty and uniqueness of all women in a new form!
The MermaidPower community fosters inclusivity, diversity and cultural change. We aim to be the first project to acknowledge real life differences in our powerful women around the world – but also, spice things up with such a unique and first of its kind, Mermaid NFT! This artwork is all hand crafted by Our Amazing Artist.
As a MermaidPower collector, you are given exclusive access to future releases, giveaways of ETH and NFTs, as well as bi-weekly trivia and AMAs (Ask me Anything events) with founders on any NFT related questions. We will also be contributing a percentage of proceeds to the women empowerment movement, with our sponsor She's The First foundation!
Discord Members
Twitter Followers