Meta Freedom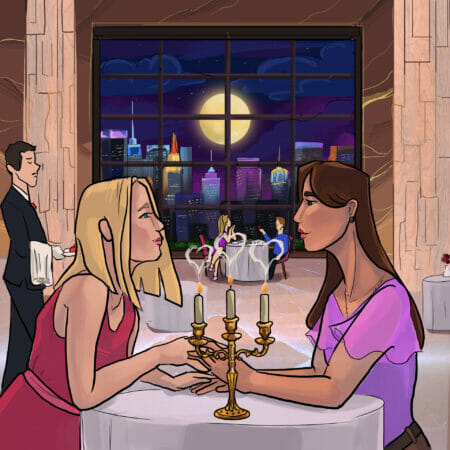 Mint Price
1.5 SOL
Total supply
10000
Mint Date
TBA
About the Project
🌈Meta Freedom LGBT NFT:
The debut collection of the Meta Freedom project, created in support of the LGBT community!
9970 unique, software-generated and 30 extremely rare hand-drawn NFTs based on Solana blockchain are waiting for you!
About the collection:
It is no coincidence that the LGBT community was the theme of our first Meta Freedom NFT collection. Since the dawn of time, this particular community has been unfairly overlooked for the very long time. In this our project, we take our first step forward towards achieving the global goal. Our mission here is to make this world a better place to live in a progressive and advanced way! We are welcoming everyone who shares the idea of freedom and mutual respect!
Who are we?:
We are just four caring friends, who want to make this world a safer and kinder place to live in! We cannot be qualified neither as bullies, nor as those who were discriminated and harassed by any of the discrimination ground. However, it may seem that we have been spared from the problem of being harassed, although it is absolutely not the case for us. Throughout our entire lives, we have faced many different forms of humiliation and harassments based on peoples' gender, ethnicity, sexual orientation and other nature dependent factors.
We are terribly ashamed, that the society of people similar to us refuses to accept the forms of human preferences and morals, generation after generation. We endeavour to free our world from stupid, groundless prejudices and violence, we carry our mission to liberate everyone from the invisible shackles imposed on us since the ancient times, as well as it is our paramount priority.
Supporting our project by purchasing NFT from any of our collections you will show your respect and support to people, who have been victims of discrimination across the world on their daily basis, and give the chance to Meta Freedom Charity to exist!
Roadmap:
We also encourage you to check out our Roadmap that can be found on our website! We believe that these of our plans and possibilities which can be found there are amazing! Meta Freedom is a very ambitious, young project, that will be happy to have new members from all over the globe who fight for good by modern and progressive means!
Check out our official website and follow us on social media to learn more about our project!
Discord Members
Twitter Followers