MetaGoblin NFT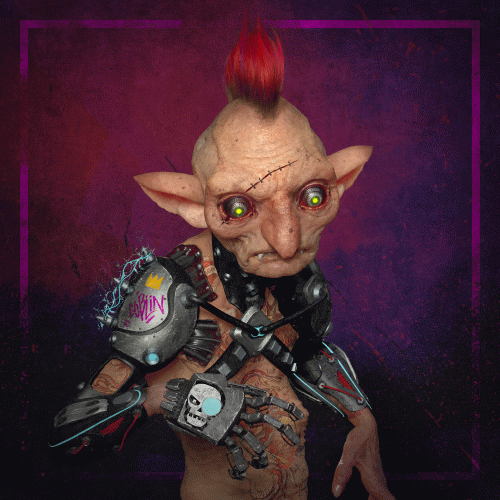 Mint Price
0.11 ETH
Total supply
10000
Mint Date
TBA
About the Project
When it comes to building strong, engaged communities, the MetaBlaze team is at the top of their game and it's a breath of fresh air. They have shown an incredible commitment and dedication to making their community a truly welcoming and supportive place.
Not only is the team incredibly engaged with their community, but they also strive to continuously reinvest revenue back into NFT holders through meaningful initiatives and incrementally add more use cases and create more long-term and sustainable value for NFT holders.
By putting the interests of its users first and working to create real value for NFT holders, MetaBlaze truly embodies everything that community-driven projects stand for. Whether you're looking for a platform that engages and supports its users or one that creates lasting value through its actions, MetaBlaze could be one that you share a vision with.
MetaGoblin NFT: What's the utility?
As the owner of a MetaGoblin NFT, you can earn passive income, reward earnings, and access the Blaziverse. First, 10% of all royalties from secondary market sales of an entire 10k NFT collection will be distributed to MetaGoblin NFT owners.
Royalty earnings are received for as long as one maintains ownership of their MetaGoblin NFT. These royalty earnings are distributed in the form of BNB coins to ensure maximum value for MetaGoblin NFT owners, as it aims to preserve maximum royalty earnings by avoiding Ethereum-based transactional fees. Thus, MetaBlaze has created an effective and thoughtful system for royalty earnings that will continue to provide meaningful returns long into the future.
MetaGoblin NFTs owners gain access to the Blaziverse, a strategy-driven NFT game that is played within the BlazedApp (Decentralized Application). The game is made up of 50 levels, and players use MetaGoblin NFTs and MBLZ tokens to play. As players progress through the levels they are able to unlock higher earning potential. The aim of the game is to gain rewards through performance-based staking where participants earn MBLZ tokens and NFTs.
As a MetaGoblin NFT owner, you'll have exclusive access to a variety of content, early access to new features, special events, exclusive merchandise, and more. With so much to offer, owning a MetaGoblin NFT is sure to be a rewarding experience that may become one of the newest trending NFT collections.
You'll have a valuable and unique item that can be collected, traded, or sold as you see fit. In addition, you'll enjoy watching your investment grow as the MetaBlaze team continues to infuse new and innovative use cases for NFT owners and continuously create more real-world value for NFT owners
Presale – Presale May 8th, 12pm UTC
Discord Members
Twitter Followers