Moonies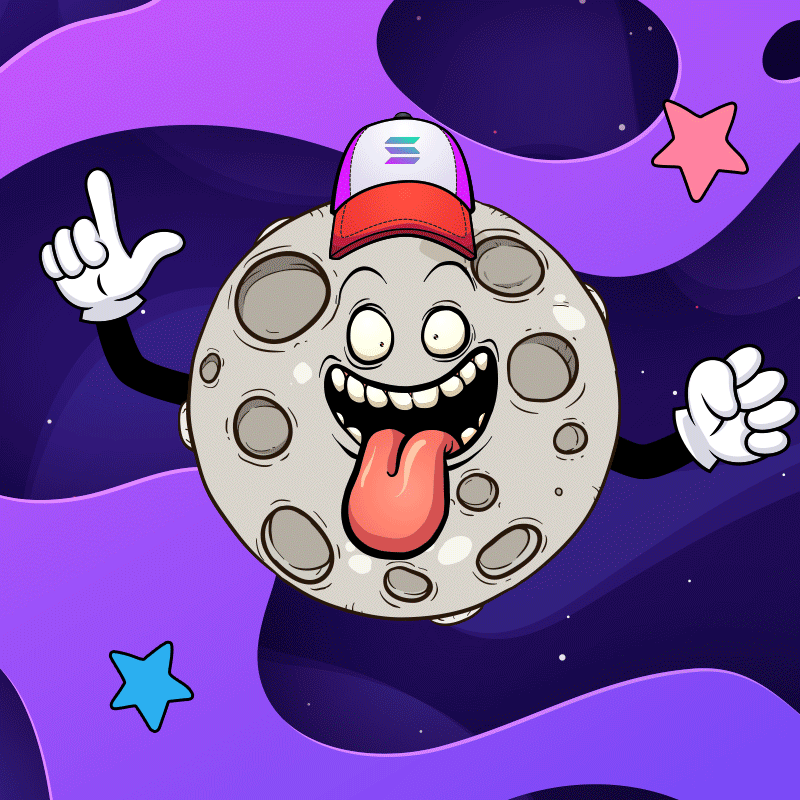 Mint Price
1 SOL
Total supply
10003
Mint Date
About the Project
About
Mint Date: March 28 2022 (Moonie Monday)
Mint Price: 1 SOL
—————————————————————–
Discord: https://discord.gg/7YYB3cKW4D
Twitter: https://twitter.com/MooniesNFT
Website: https://moonies.app/
KYC: https://bit.ly/3we9HBz
Roadmap: https://bit.ly/3iDlGRm
Magic Eden Secondary Market Listing: Coming After Mint!
——————————————————————-
No BS, No Fake Promises. Just Art, Community Rewards, and a f*ck!ng Tesla Giveaway at Full Mint.
Moonies is collection of 10,003 randomly generated art on the Solana Blockchain. Each Special and Unique Moonie is programmatically generated from over 200 million possible combinations, generated from 10 attribute categories, including: background, planet, rings, hats, faces, hands & more. Moonies are a community driven NFT project. Built with a focus on Milestone growth Rewarded Giveaways that are voted by our community for the Community. 50% of the money generated during the mint will go back towards our holders in the form of community voted giveaways, airdrops, investments and more. We want to reward our Moonies with an opportunity to win incredible prizes and to be a part of a family on the Solana Blockchain and build something together.
1 Moonie NFT in Wallet=1 Entry per Giveaway
(the more moonies you hold the greater your odds of winning. It's Math.)
The value and growth of the Moonies is solely determined by the value we bring to you (the holder) and the results we create in the community projects/giveaways that we launch. That's also why we are not marketing to sell out. The less people in the first rounds of mints, the more value we can provide to our holders. As a Moonies Holders you will receive 1 Entry per each Giveaway (6 Giveaways, Multiple winners each depending on the community vote) and a future revenue share for every successful community projects that we launch from Moonies 2.0 (Coming late 2022), this will prove our process and drive the value through the roof for our holders, allowing us to release new projects into to crypto ecosystem and not just limiting ourselves to the Solana Blockchain.
Discord Members
Twitter Followers