Panda Gang NFT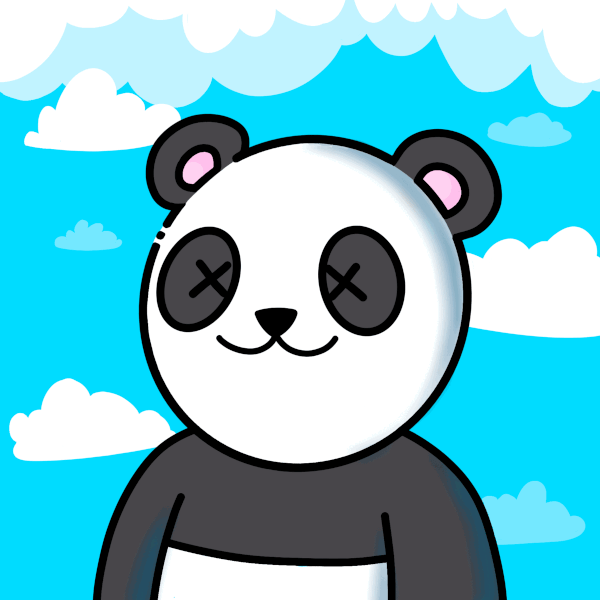 Mint Price
0.05 ETH
Total supply
8888
Mint Date
About the Project
Panda Gang NFT is a unique collection of 8,888 collectibles coming to the metaverse as ERC-71 tokens. Each cute collectible not only gives you an awesome profile pic but also doubles as your exclusive membership to an amazing gang with members only benefits and access to project earnings and royalties! Our roadmap includes staking for NFT holders, brand collabs with some amazing artists, huge prize giveaways and competitions, WL entry to other projects and in true gang style a ROLEX watch…
– The fun collection has been brought together using over 220 hand-drawn traits with unique categories such as hype apparel, cute expressions and popular NFT themes.
– There will be access to full staking capabilities to Panda Gang NFT holders with redistribution of project royalties and gang earnings providing passive income paid in ETH tokens.
– Holders will also be able to participate in gang missions where you can win tech such as Apple products (such as iPhones, iPads and Macbooks), cash paid in ETH and even a Rolex watch to one lucky holder!
– We have an amazing diverse team specialising in blockchain development, social media and marketing as well as project launch and branding!
– Our extensive roadmap includes huge charity and philanthropic initiatives such as sponsoring 55 orphans and a $5000 donation to the WWF giant panda fund!
– 0.05 ETH mint price: We have kept our mint price low and accessible for our community.
– Your NFT will also grant you a whitelist key to some amazing NFT projects
Join the discord and twitter at the links below now for an opportunity to win whitelist (subject to availability)! Don't miss this opportunity to be a part of the Panda Gang before they sell out! Check out our minting website www.pandagang.io to learn more about the launch and join our amazing, growing community!
Discord Members
Twitter Followers