Pharagods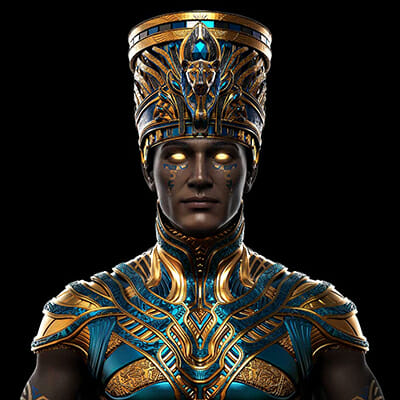 Mint Price
0.17 ETH
Total supply
3333
Mint Date
About the Project
We will launch the world's first ancient museum in the Metaverse, and you're part of the family! We are excited to share that ownership of a PharaGods NFT gives you fractional ownership of our Metaverse ancient museum.
PharaGods is a project composed of 3,333 NFTs hand crafted by Matt Millard in collaboration with David Masson. We unified the most experienced people in the industry to deliver a remarkable, cutting edge product.
They have helped design the look of iconic characters for some of the largest films out there: Ready Player One, Venom, Wonder Woman, X-Men Dark Phoenix, Mulan, It Chapter 2, Lost In Space, A Wrinkle In Time, and most recently Thor: Love and Thunder and WandaVision with Marvel Studios.
Discord Members
Twitter Followers