Phenix Finance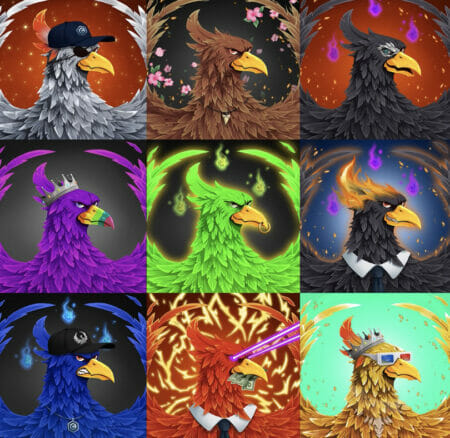 Mint Price
0.00 ETH
Total supply
6666
Mint Date
About the Project
Flaming Phenix Club NFTs are coming to the Cronos Chain!
The Phenix NFT Series (Flaming Phenix Club) is an ecosystem-based, Non-fungible token collection on the CRONOS chain that aims to provide powerful utility within the Phenix Finance Ecosystem.
Other than being highly rewarding and valuable assets in the Phenix Finance Exosystem, the Phenix NFT Series will illustrate a powerful collection of 6,666 stunningly beautiful, fiery, and unique creatures that will make its mark within the CRONOS NFT Space.
The Phenix NFTs will be an aspect of our ecosystem that will live on forever with a multitude of utilities that will increase as our ecosystem continuously expands. Here are some of the benefits we have set out for our Phenix NFT holders.
👉 One-of-a-kind Phenix NFT
👉 Premium NFT Staking Pool that NFT holders
👉 Phenix Lotto Pool Chance Multiplier
👉 Early Access during Phenix Events
👉 Reduced Fees on all Phenix Finance DApps services for project owners (multi-sign service, contract service and more)
👉 Growing benefits during the time.
Launch on EBISU'S BAY MARKETPLACE
price 290 CRO
Discord Members
Twitter Followers