Pig Fitness Club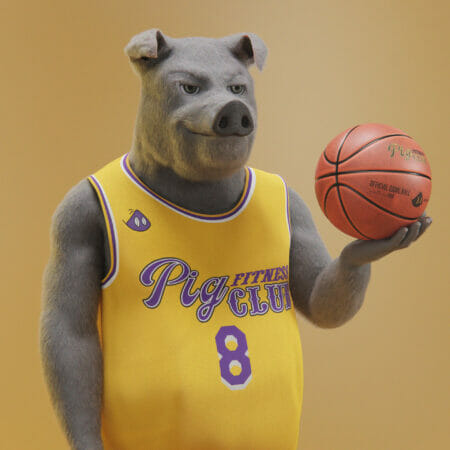 Mint Price
0.25 ETH
Total supply
10000
Mint Date
About the Project
The Pig Fitness Club is a collection of 10,000 unique 3D Pig NFTs living on the Ethereum blockchain. Each Pig serves as a locker room key and grants you exclusive membership access to a club in which athletes, fitness lovers, exercise enthusiasts, and everyone meet and motivate one another to pursue their fitness goals and maintain healthy lifestyles.
Membership benefits include earning tokens and rewards from our exercise-to-earn ecosystem, and access to live or on-demand workouts, bespoke training programs, live group classes with instructors, one-on-one coaching, immersive training experiences, and more, in both the real world and the metaverse.
The Pig Fitness Club is here to start a revolution, rewriting how fitness works and shaping the future of fitness. We strive to integrate Web3 and the metaverse with the fitness industry in order to bring it to another level. Join the fitness revolution and experience the difference in the metaverse.
Visit pigfitnessclub.io for more details.
Discord Members
Twitter Followers