PixApes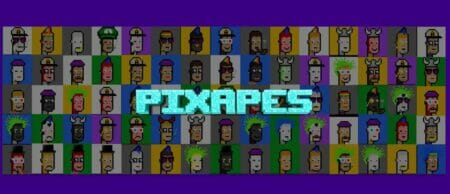 Mint Price
0.1 ETH
Total supply
5000
Mint Date
About the Project
PixApes is a collection of 5000 8-bit hipster apes bumming around the ETH network, inspired by other ape collections fused with our own work of art to make it more snatched.
Owning one will gain you access to staking which will be enabled after minting. Staking will initially be seeded with $10,000 and will continue to be funded through royalties collected from market resales. $50,000 will be used to purchase NFTs on the secondary market to drive up the floor price and add value for initial minters.
OG and whitelist spots available to early members of the community. Whitelisted members will get first access to mint as well as a 50% off mint discount!
Discord Members
Twitter Followers