Primitive Club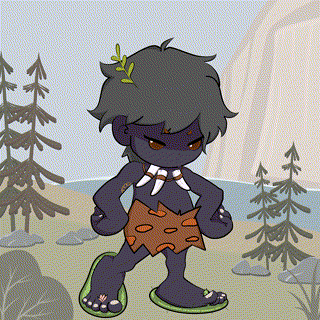 Mint Price
0.1 ETH
Total supply
3333
Mint Date
About the Project
Primitive Club consists of 10,000 primitive NFTs,
They live on the Ethereum blockchain.
Primitive Club is a project that simulates the gradual development of primitive society.
Our goal is to bring high-quality artwork to the community that continues to add value.
20%
Random AirDrop of 10 Primitive NFT will be given to community members who mint within 24 hours after the public mint begins.
– After the opening of the public mint, the first 40 community members who have Fire Element Primitive NFT will get 1 free Primitive NFT AirDrop .
40%
– Every element in the Primitive club can surprise the holder. Our holders who have both fire and stone elements can forge iron, and we will AirDrop an iron Primitive NFT on April 11th.
– 为了让这个星球继续繁荣发展,我们将从社区中抽取5名持有者,每人将空投1个原始NFT。
60%
– 为了保持 Primitive Club 星球的活跃,我们将通过一些活动向社区中持有 2 个以上 Primitive NFT 的 20 名社区成员空投 5 ETH。
– 接下来,我们将在社区举办更多的社区活动,活动奖励将包括15个牧师Primitive NFT。
80%
-原始俱乐部行星已经到了非常强大的阶段。此外,他们完善技术并达到一定水平。
现在,对于同时拥有火、石、铁的持有者,我们将通过社区活动分发30个牧师Primitive NFT作为奖励,以促进原始俱乐部星球文化的发展。
100%
– 原俱乐部时代的发展到了前所未有的阶段,需要进一步创新。
我们将提供 10 ETH 供持有者在社区投票决定其使用方向!
我们的持有者将决定这个项目的发展!!!
Discord Members
Twitter Followers