RADIANT ROBOTS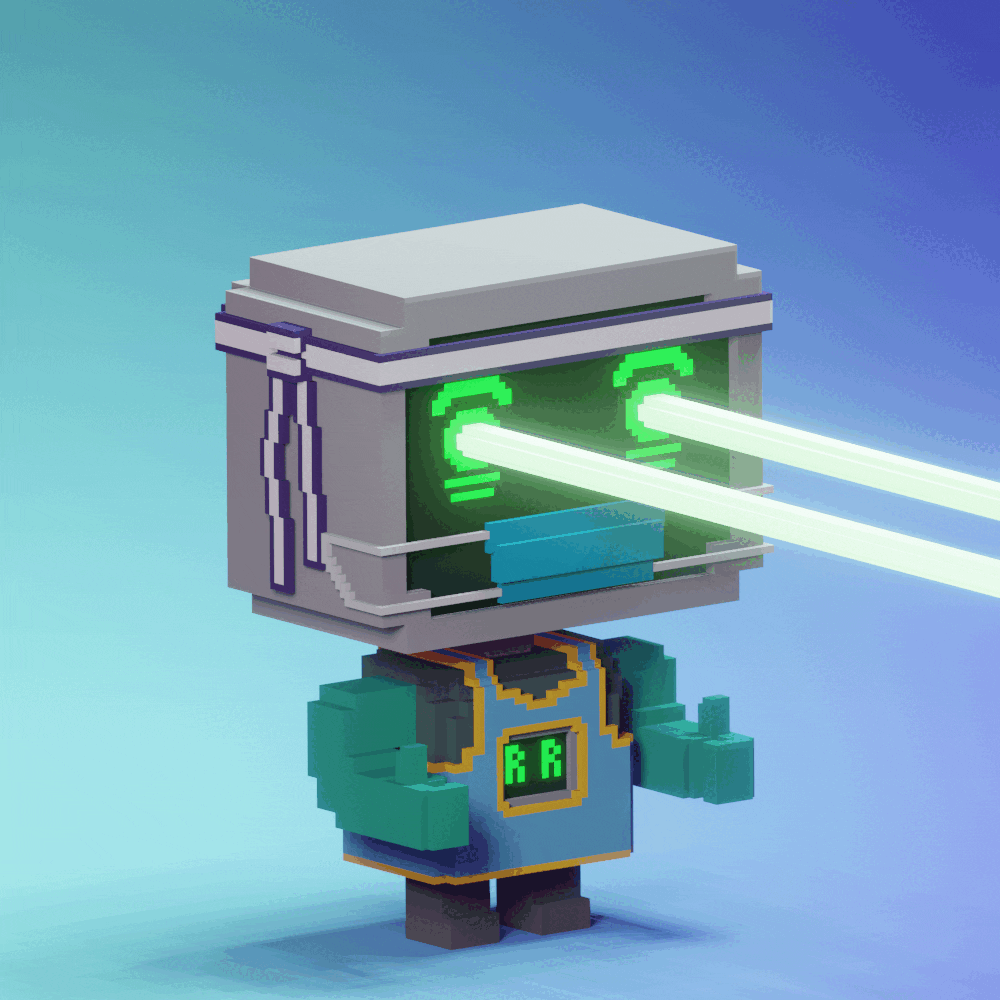 Mint Price
0.055 ETH
Total supply
7777
Mint Date
About the Project
RADIANT ROBOTS – $250,000+ IN GIVEAWAYS
TESLA MODEL 3 GIVEAWAY, NO WHITE LIST, AND A COOL CATS NFT GIVEAWAY? Radiant Robots is a collection of 7,777 individually curated voxel Robots each containing their own set of attributes with rarities. Radiant Robots is a true community-based project created for the community, by the community | Being a member of the Radiant Robot community grants you exclusive access to the Radiant Robot DAO, exclusive giveaways, private airdrops, a dedicated community for holders, and so much more. We are building a TRUE community and have many things planned for our members available to see on our official website.
Members who also hold their Radiant Robot for 45 days after mint will be given our Generation 1.5 project for FREE! This project is exclusive to Generation 1 holders only.
Those that hold will also receive WL for our Generation 2 project releasing later this year!
Over $250,000+ in giveaways and philanthropic donations!
———
ROADMAP:
20% MINT: $25,000 DONATED TO THE NATIONAL ALLIANCE ON MENTAL ILLNESS
40% MINT: 7 ETH ADDED TO THE COMMUNITY WALLET
60% MINT: GEN. 2 PROJECT ANNOUNCED, 7 ETH ADDED TO COMMUNITY WALLET
80% MINT: $80,000 DONATED TO CHARITY (8 HOLDERS RANDOMLY CHOSEN AND ASKED TO PICK WHICH CHARITY THEY WANT US TO DONATE TO!)
100% MINT: TESLA MODEL 3 OR $45,000 IN ETH GIVEAWAY
We are also giving away over $50,000 IN NFT'S TO OUR HOLDERS THROUGHOUT MINT!
25% Mint: 1x The Humanoids
50% Mint: 1x Tasty Bones
75% Mint: 1x Alien Frens
100% Mint: 1x Cool Cats
+ MORE
MORE DETAILS ON OUR WEBSITE!
———
MINT DETAILS:
EARLY BIRD SALE – March 11, 2022 @ 7PM GMT
777 release at .055 ETH
PRE SALE – March 18, 2022 @ 7PM GMT
2,000 release at .065 ETH
PUBLIC SALE – March 24, 2022 @ 7PM GMT 5,000 release at .08 ETH
———
So why our project? Well, you tell me. No one can tell you what to do, but If you are looking for a community driven project with beautiful art, low mint prices, a dedicated and motivated team with years of experience eager to become the next household name with a massive floor price and a project with exclusive member perks such as a private DAO, exclusive giveaways, rewards for holding your NFT, private airdrops, access to collaborations with other projects and artists and so much more… then I think you are in the right place.
Welcome to Radiant Robots
Discord Members
Twitter Followers