Re-Evolution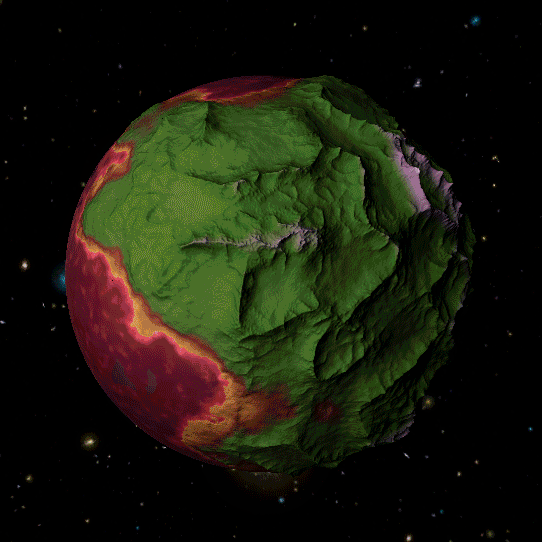 Mint Price
2 SOL
Total supply
5000
Mint Date
About the Project
Re-Evolution: much more than just an NFT!
Unlike many NFT mints that are effectively expensive JPEGS, which will never increase in demand or value, there's much more to this project that makes it worth investing in. Our Planets NFTs grant holders access to an exclusive, innovative, Play-to-Earn game which enables players to earn income whilst they rule their planets. Anyone that doesn't want to play can rent out their Planet NFTs to earn passive income.
So the Re-Evolution Planets NFTs are designed to entertain our holders and empower wealth and happiness amongst our community.
The Planet NFTs are just the start of this project. Re-Evolutions's second collection will be Species NFTs, each with unique features and characteristics, that will complement the Planets. Whilst it will not be mandatory for holders to acquire Species NFTs to be able to play the Re-Evolution game, it will be desirable. Thus the second collection is designed to benefit Planet NFT holders whilst helping to increase the value of their investment.
In addition, a proportion of Re-Evolution's proceeds will be donated to community-nominated charities to support those that need some extra help. With Re-Evolution, everybody wins!
Be the Creator! Join the Re-Evolution.
Benefits
Exclusive access to the Re-Evolution game
Play-to-Earn income
Passive income for NFT holders by renting planet to other members of the Re-Evolution community to play-to-earn
Appreciating Investment: as holders progress in the game their Planet NFTs will keep their progress, helping to raise the floor price of the Re-Evolution Planet NFT
Planet holders will be eligible for exclusive access to holder-only whitelist offers for the Species.
Community-Nominated charity donations Extra details: Re-Evolution Planets NFT collection will be minted on the Solana network on 18th June 2022 6.30pm (UTC) WL presale – 1.5 SOL, and 7pm UTC public sale 2 SOL.
Discord: https://discord.com/invite/DrwdRzRbSu
Discord Members
Twitter Followers