THE AKYLLERS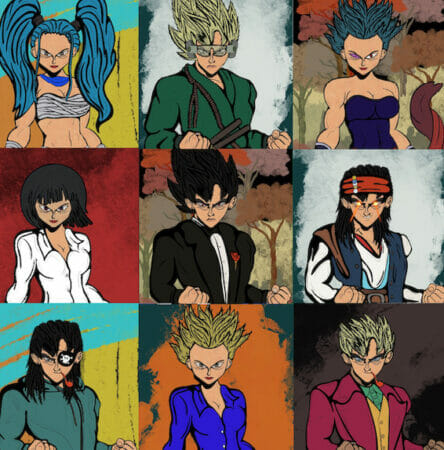 Mint Price
0.2 ETH
Total supply
4444
Mint Date
About the Project
THE AKYLLERS: FIRST PLAY TO LEARN TO EARN GAME ON THE METAVERSE. THE WORLD IS NOT READY FOR AKYLLERS.
The Akyllers is a collection of 4,444 unique NFTs stored as ERC-1155 on the Ethereum blockchain and hosted on IPFS.
With more than 600+ hand-drawn traits, each NFT is unique. Owning an Akyller will give you access to the first play to Learn to Earn game on the Metaverse, you will be able to customize your Akyller and increase it's powers with every fight.
Akyllers are warriors like no other with Limitless powers & potential. The more they reach near death experience, the more they become stronger.
Hint: Each and every detail in this hand drawn Akyller counts so choose carefully who you want to be.
The Akyllers is a project building the first school on the Metaverse with Free World Class practical courses, huge career Boosters & passive income to holders.
The Art is collectible designed through a Collab with Larissa Chaoul an artist who exhibited in Dubai, Monaco, New York & many other cities around the world.
1. Launch E-Learning Platform
2. Protect your Akyller with FREE LEGAL
3. Passive Income Starts with THE CLASH
4. Planet AKYLLA: Networking Hub
5. THE GAME: LAUNCH THE GAME
5. THE TOURNAMENT: Yearly Event with 500,000 USD in Prizes
6. Fractionalization of the Tokens to generate Decisional rights
7. Passive Income Starts through tokens generated from the Business
8. Planet Akylla opens doors to Charity
9. The Library: Read to Earn
10. The APOCALYPSE: Holders will be airdropped something HUGE.
Discord Members
Twitter Followers