The High Monks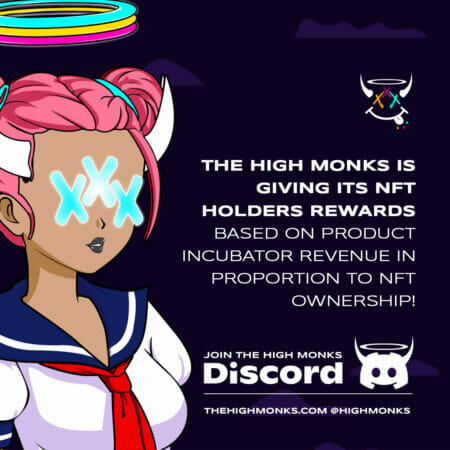 Mint Price
0.1111 ETH
Total supply
11111
Mint Date
About the Project
The High Monks🙏 have invited you to a Community of 👿🥬 Lovers. An Ancient Collection of 11,111 High Monks NFTs ascended to the earth realm to find the HIGHer things in Life & Business.
🙏Featuring:
– Unique Street Artist
– Ex-Meta Employees
– 👿🥬 Backed
– P2E Metaverse Game
– Restricted Industry Business Opportunities & Incubator
– Partner in Cold Wallet Storage & Technology. Patent Pending.
– Released Roadmap & Fulfillment Started
👿🥬Benefits of Joining "The High Monks"
– Unlock HIGHlist at Level 10 to get a "Portal" at a discounted price
– Access to Stoners Temple
– Chance @ Legendary OG Spot & OG Canvas Collection 1 of 111
– Grab a 1st Edition Cold Wallet 1 of 1000 & Get HIGHlisted Instantly
– Limited Edition Merch & Physical Product Drops
– Passive Income To Ancient Monk Holders
– Multiple ETH Giveaways
– Over $111K in Giveaways
– Passive Income for Ancient Monk Holders
Discord Members
Twitter Followers