Women Ape Yacht Club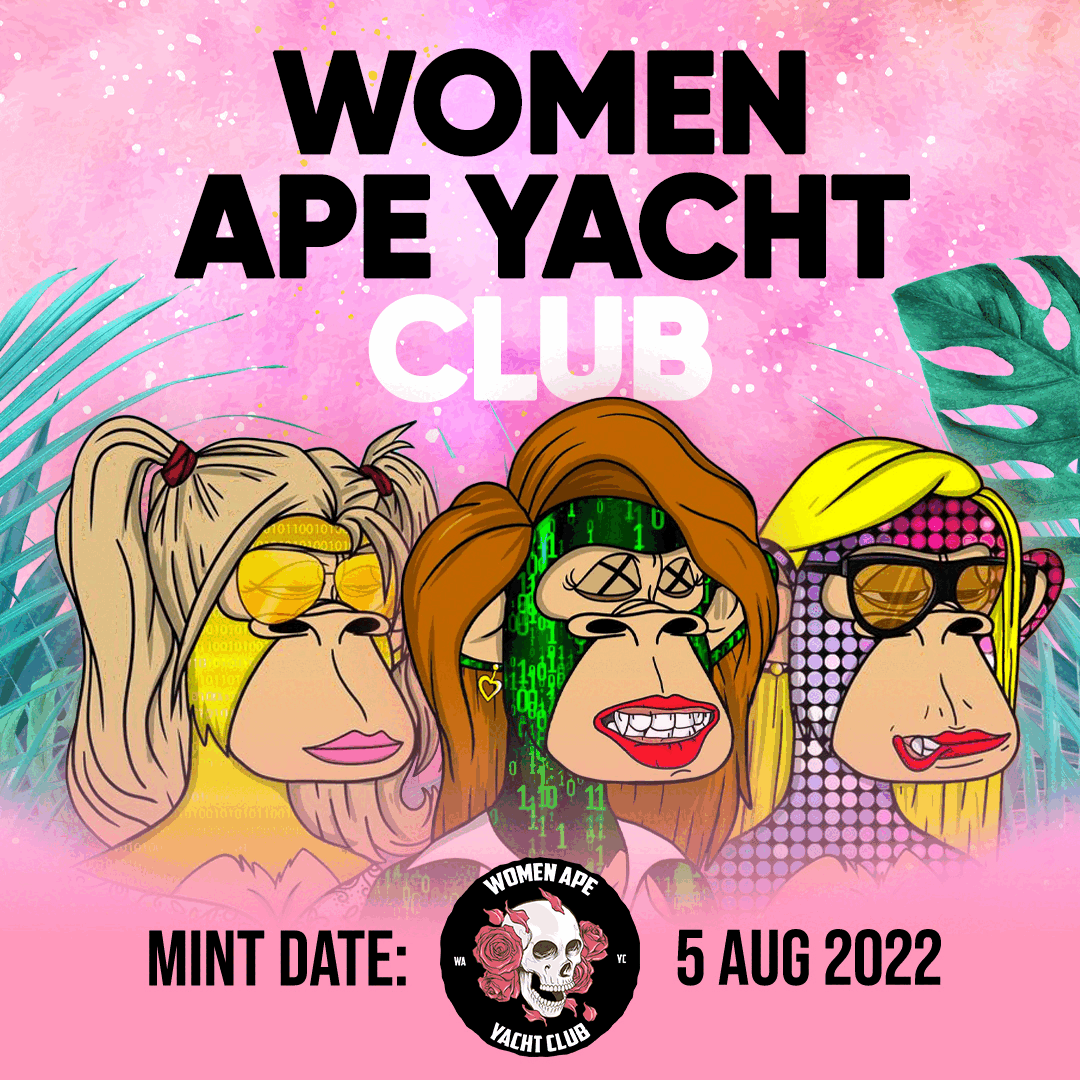 Mint Price
0.04 ETH
Total supply
10000
Mint Date
About the Project
10000 Female Ape Themed NFT Project | Empowering Women in Web 3.0 | Who could possibly bring sizzle to the dull life of the Bored Ape Yacht Club (BAYC)?
Meet the gorgeous women from the Women Ape Yacht Club (WAYC)! "Women makes world even more beautiful and a happening place". Let's introduce Women Apes in Metaverse.
Discover our fabulous Women Apes and grab the one that makes your heart skip a beat before others do! Bored ape are welcome to find there life companion.
* We are not affiliated with Yuga Labs, BAYC or Larva Labs.
Register here for whitelist raffle : https://www.premint.xyz/women-ape-yacht-club/
WAYC NFTs are more than just an avatar!
Women Ape Yacht Club is an NFT collection consisting of 10,000 WomenApeYC NFT on the Ethereum blockchain. This project is launched by the 99xClub Team. We will create an NFT Metaverse. Only WAYC holders will get whitelist access to 99xClub NFT Membership Passes, Some WAYC holders can mint 99x Club Membership pass. We will bring more utility for every NFT project.

Women Ape Yacht Club NFT Holder Tier Reward System
Holders with three or more WomenApeYachtClub NFTs will be eligible for an exclusive giveaway of 9 WAYC NFTs (1 WAYC NFT per Holder) to 9 Holders!

· The top 9 WomenApeYachtClub NFT holders will be able to work closely with the 99xClub Team and our metaverse development team. These 9 holders will get priority updates and have exclusive discord in-chat access with 99xClub founders..
Discord Members
Twitter Followers